Adaptive Recreation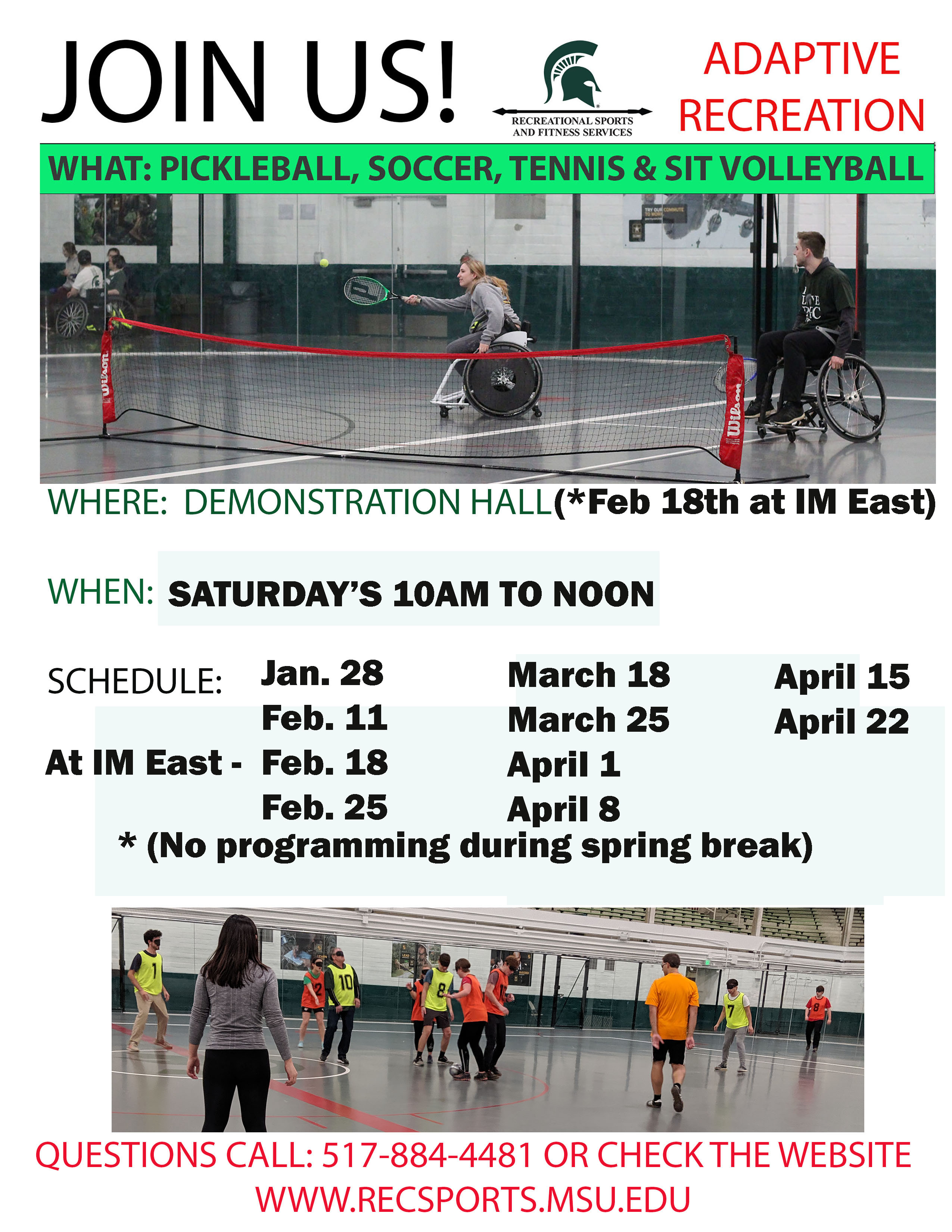 Call Jody Strank at 517-884-4481 to request additional programming. If we do not offer your sport now, we will find a way to implement it!

Hand Cycles are available to check out at IM Sports East.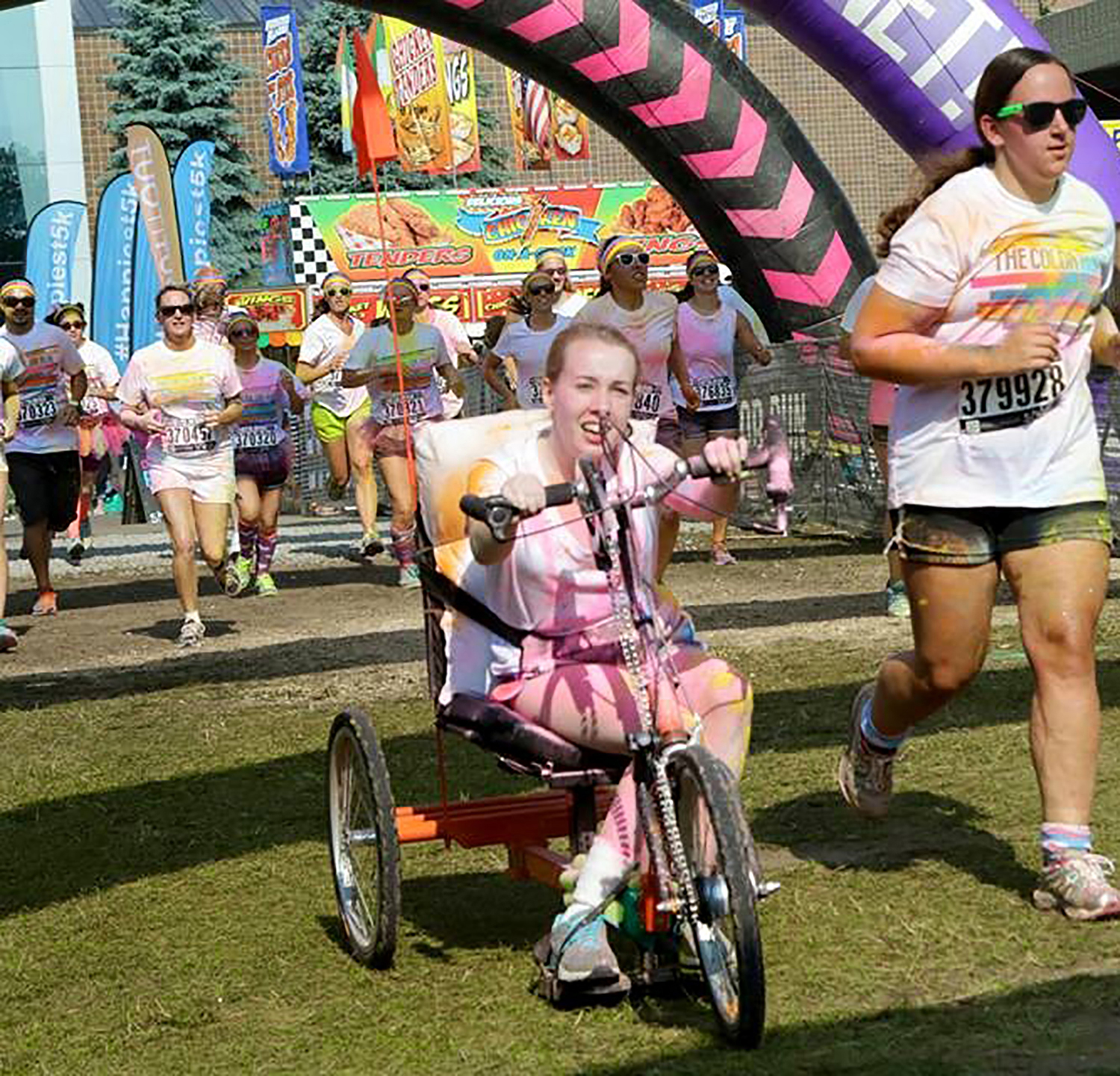 We offer a wide variety of drop in recreation opportunities for adaptive recreation. All of our programming is free! Just show your MSU student i.d. card. You can check out equipment for; Boccia Ball, Goal Ball, Table Tennis, Pickleball and Badminton.  Call to set up Goal Ball. 517-884-4481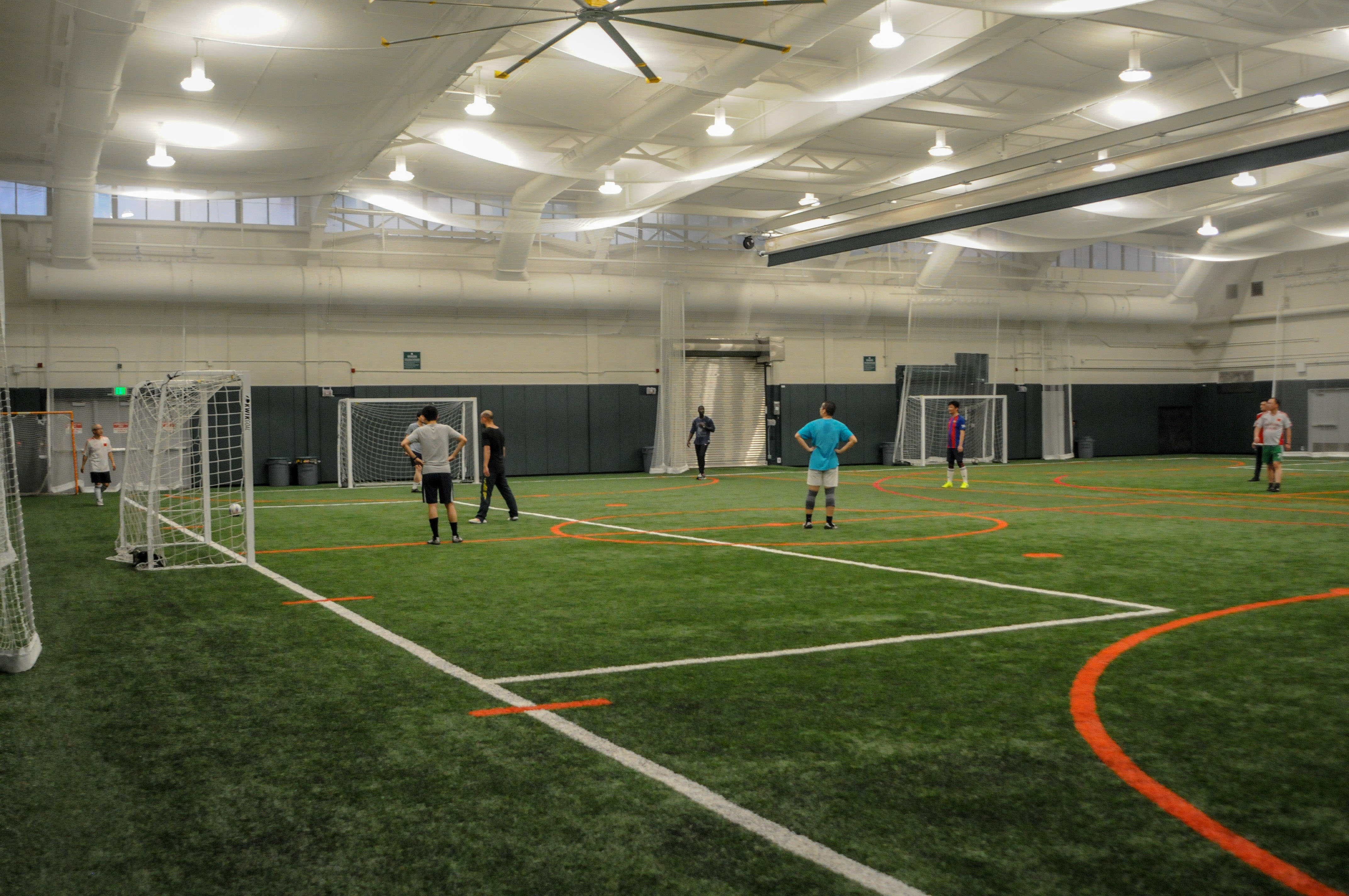 Adaptive shooting is available at Demmer Center on campus.  You can shoot archery.  Call ahead to make sure there is open space and let them know you are requesting to use the adaptive equipment.