IM West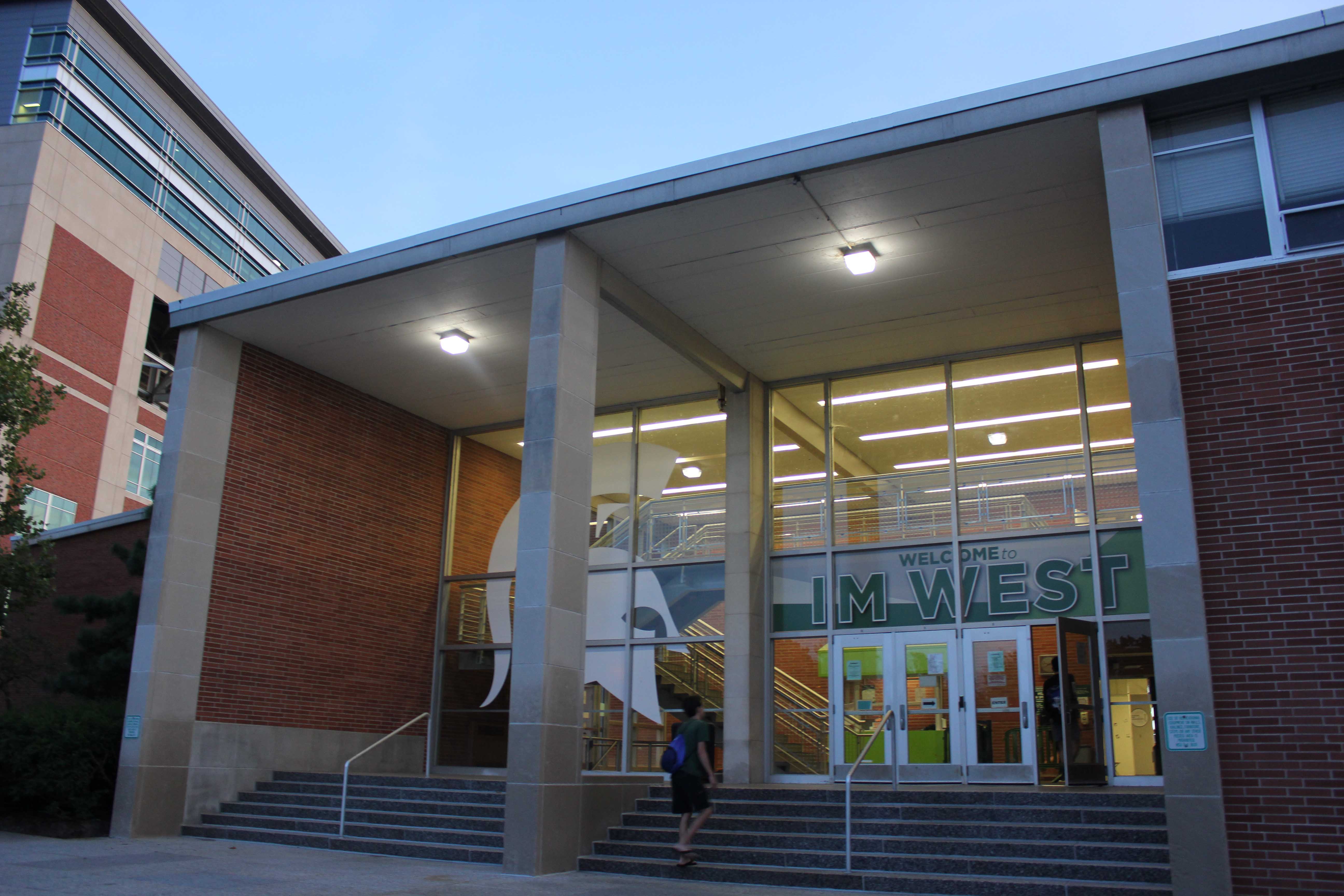 517-355-5250
393 Chestnut Road
East Lansing, MI 48824
Fitness Center
The IM West Fitness Center is a 14,500 sq. ft. facility located in IM West, next to Spartan Stadium. It includes 7,000 sq. ft. of free weights and selectorized space, and 7,500 sq. ft. of cardiovascular and stretching space.
Other Space
The IM West is the largest of the four Recreational Sports and Fitness Services facilities with a total recreational space of 190,000 square feet. It houses the turf arena, used as a multipurpose area (soccer, lacrosse, cricket etc..) and the Sports Arena, a multipurpose gym capable of seating 650 spectators.
Features: 
7 Basketball Courts
8 Raquetball Courts
4 Volleyball Courts
6 Badminton Courts
2 Squash Courts
Complete Weight/Fitness Room
All Purpose Turf Arena
Indoor Pool
Judo Room
3 Auxiliary Gyms
Full Locker Rooms
Equipment Rental Service Counter
Fitness Membership Sales
Location -
map
IM West is located west of Spartan Stadium on the corner of Chestnut Road and Red Cedar Road.