NOW AVAILABLE!
The Fitness On Demand™ platform delivers consistent, high quality fitness media and programming through a variety of channels, creating the ideal virtual fitness experience for any environment.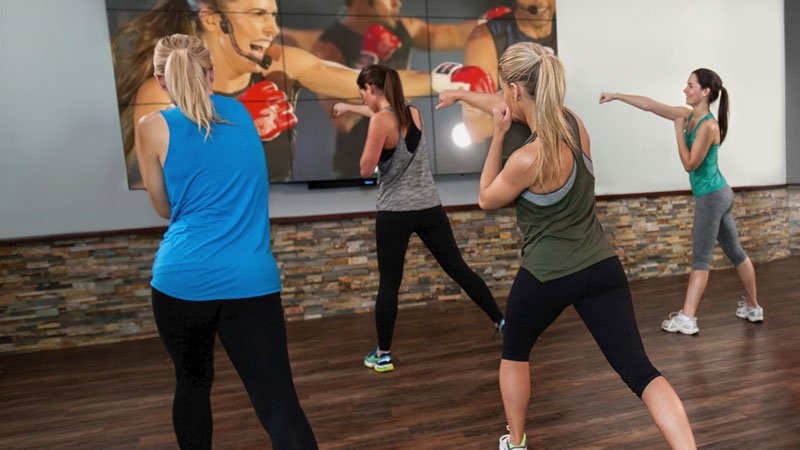 Fitness On Demand (FOD) is a fabulous new virtual workout system at IM East. We know that your schedule is hectic and changes every day and a scheduled exercise class doesn't always fit. Fitness On Demand is the perfect solution! No more subscriptions to online workouts that limit you to their brand of exercise! FOD carries 200+ videos from nationally recognized leaders in the fitness industry and new ones are added every 3 months.
Work out ANY TIME the IM East building is open and a real live class is not scheduled.  Talk about convenience! 
Choose YOUR workout format: Indoor Cycling, yoga, dance aerobics, core, strength, and more!
Choose the length of workout which fits YOUR schedule! Got just 15 minutes?  FOD can handle that!  Maybe 35 minutes?  FOD can handle that! 
Choose the intensity (difficulty level), and the FOD system will present options for you to choose from.
Privacy when working out! You can use the system solo or with a few friends! (All users in your group must have a Group Exercise Membership). 
Visit our ONLINE SCHEDULE to see currently running classes.
FOD is now INCLUDED with your Group Exercise Membership.  Pick up the keys to the studio at the Service Desk while having your valid MSU ID Card scanned, and you're on your way to the custom workout of your choosing.  Talk about convenience!
Fitness names you can trust means
FLEXIBILITY + VARIETY 4 YOU !!