Accessible Launch MSU Sailing Center
Wed, March 1, 2023 at MSU Sailing Center
Our Accessible walkway and launch project at the MSU Sailing Center is off to a great start. Phase one and phase two will be complete in the summer of 2023.  We can really use your help to make this project become a reality.  
We are only forty thousand dollars away from being able to offer water sports to all Spartans! The MSU Sailing Center is open to the public so your donation will have an even farther reach into the community. The final phase is the launch itself shown below. Every donation counts and will add up to making our site an opportunity for persons with differing mobility to kayak canoe and sail! Contact us at (517) 884-4481.
Donate here:https://givingto.msu.edu/crowdpower/msu-sailing-center-dock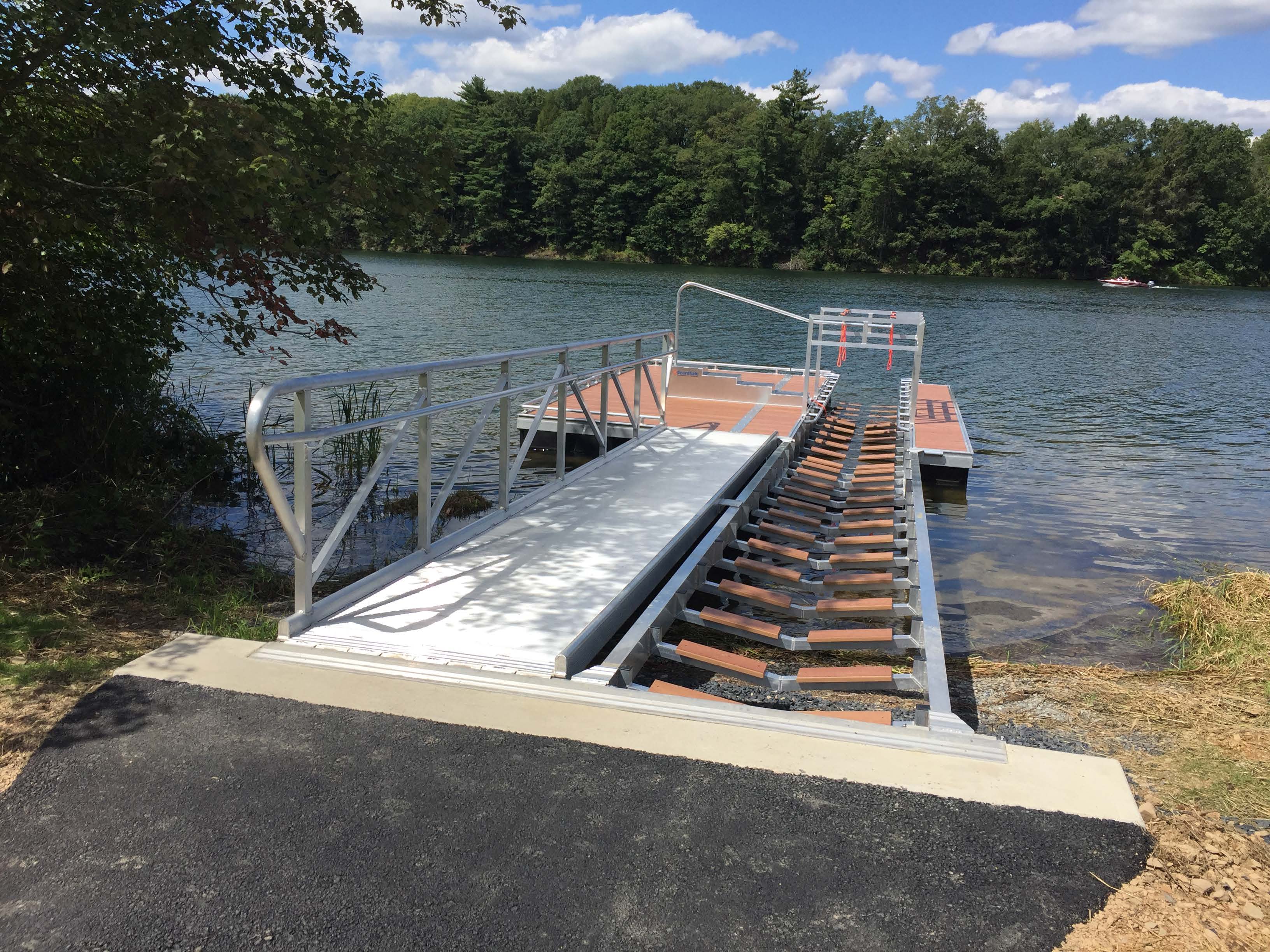 Phase one:  Accessible walkway from the parking lot to the waters edge.
Phase two: Seawall and retaining wall to connect the launch to.
Phase three: The accessible launch shown above which will assist with adaptive recreation as well as making it possible for all MSU students to take the Sailing class or learn paddle sports.